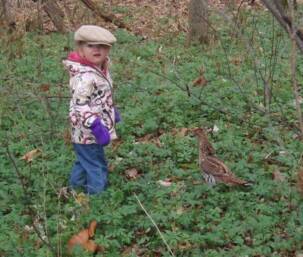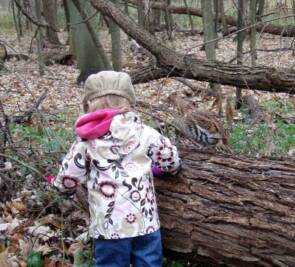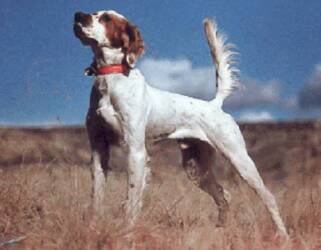 Grouse Hunting Is Not   Childs Play.....Or Is It?

    11X Champion Takoa Mountain Sunrise

is within the Pedigree of our English Setters  Expect to see more litters very soon.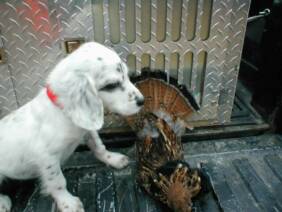 Starting them Early

   Hank was running with the older dogs when

                  this grouse was killed.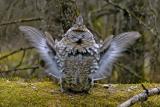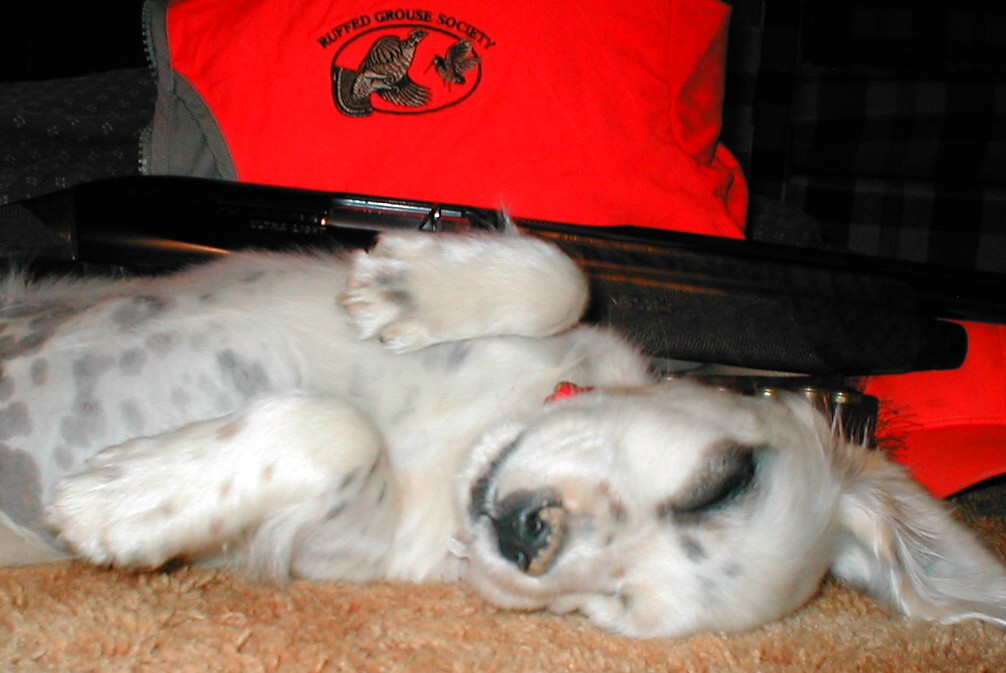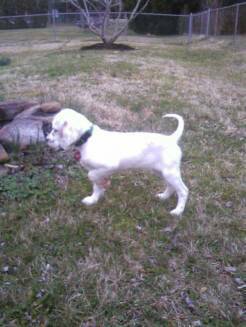 This is a 10 week old English Setter         pup out of Doc and Annie owned by    David Moore of Knoxville Tenn. pointing a  quail wing.Thanks for the Photo David !!!!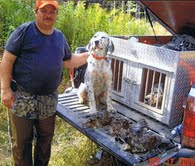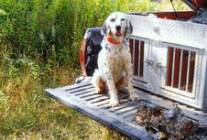 Hank, Left and Above is a 100% Llewellin Setter. Within his pedigree (Henry Princeof Pause) from Hunting with Hank.Upper left photo is of Hank as a 8 week old pup that was trying to keep up with the older dogs when this grouse was shot and killed. The other 2 photos are of him returning to the tailgate with his own grouse after a hunt in the North woods of Wisconsin as a 11 & 1/2 month old.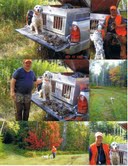 If you have a photo that you would like placed on this page please email it to                                           me with a description.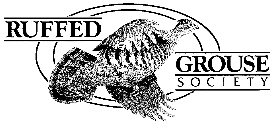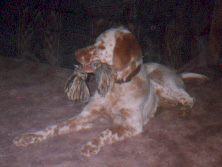 Blizzard Dancer (above)....Sire of my 100% Llewellin Setter Female Belle

I can not go without mentioning my best hunting buddies Johnny and Dave. They must be Saints for still having a desire to hunt with me after the many hunting trips we have been on. There is truely nothing that can compare to having a Bird Dog that you can enjoy in the field and woods and great friends that share the same feeling. I am sure the same will hold true for my new found friend and Wisconsin resident Terry. I truely care about you guys and I thank you guys for all you have done for me and for being the friends that you are. Thanks again,  God Bless you Guys !!!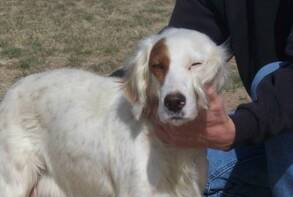 King's Royacelle Alise (Above)..Dam of Belle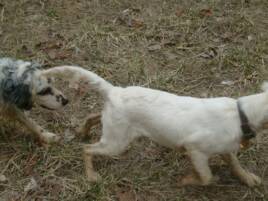 Below is 5 month old Sophie pointing and her    Daddy Hank backing and honoring point.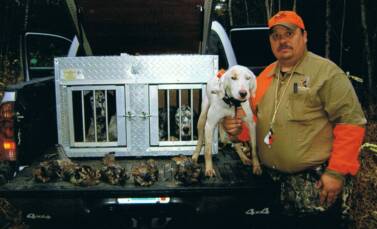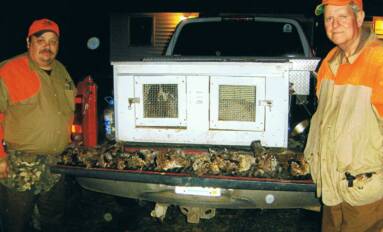 My Llewellin Setter Belle at 9 Months old on her first Grouse hunt in the North Woods Of Wisconsin.

Me and Johnny (a person I owe a lot to) after a day of  Hunting and working the dogs.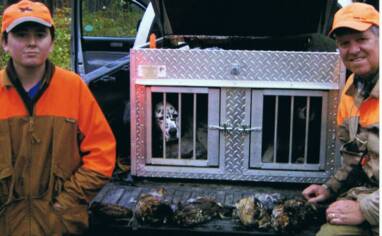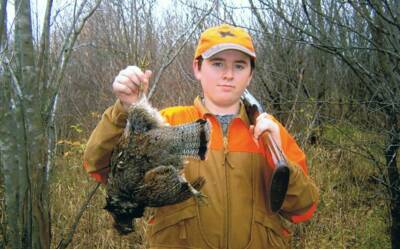 Johnny with his Grandson Joe. Joe took his first hunting trip with us and we all enjoyed his company. It is great to see a young person become  interested in this sport. Keep it up Joe!!!!!

This is a picture of Joe with what I believe was his first bird, but deffinately not his last. Joe actually killed more grouse on his first trip than the rest of us older guys. Way to go Joe.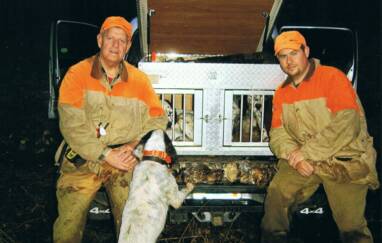 Johnny, his son John and  and my English Setter Doc.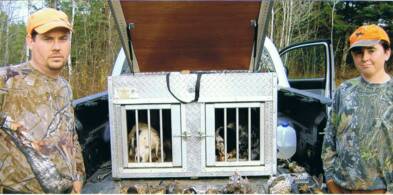 John with his son Joe. (Johnny, John and Joe) 3 generations of  bird hunting tradition. This is an example of this fine tradition being passed on. It is wonderful to see a youngster get involved in this sport.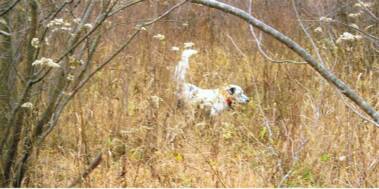 Johnny's  Setter on point.

And I am talking about the dog above not John setting on the box to the right between me and Dave.

                    Just Kiddin' John !!!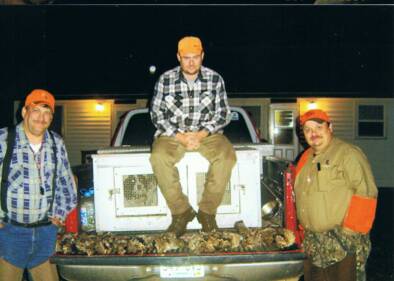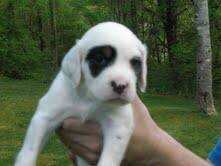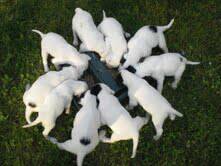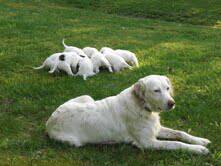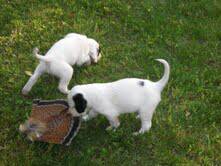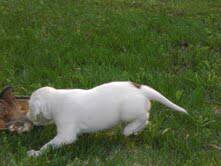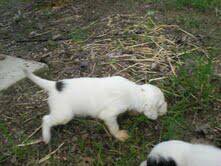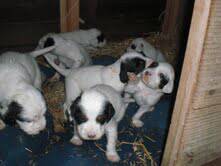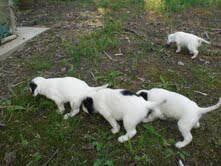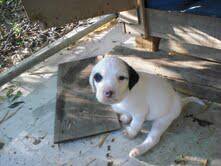 The Group of pictures above were provided by Frank Sutter. His Dog Angel was Bred to a Grouse Mountain Setters Stud Dog. This litter produced 10 pups. I Went to Franks to see the pups and had to leave with one for myself. I could not believe the actions of these pups and how outstanding they were at 6 weeks old. Both Parents are wonderful grouse dogs and one can only expect this great breeding to produce great pups.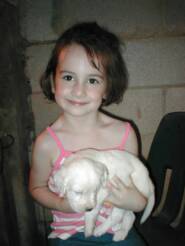 Some would call  it Puppy love.Grace does as she got to hold her puppy for the first time in the whelping room. It

is a 3 1/2 week old Male Chestnut Belton.

Yeah Grace!!!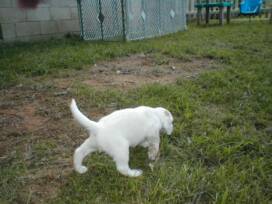 Above is a 30 Day old orange and white puppie   and Blue Belton from Belle and Hank already pointing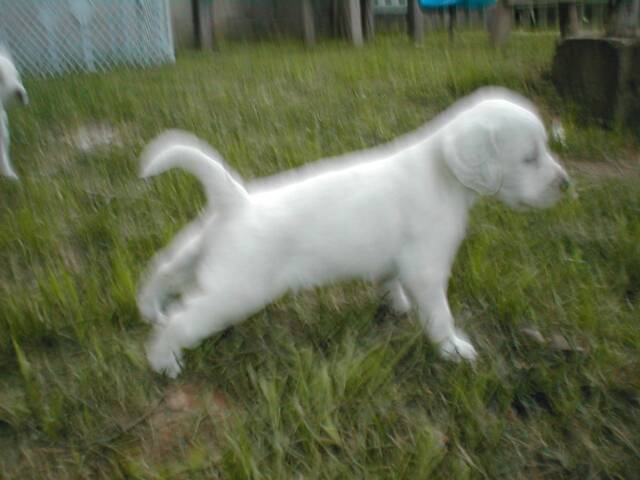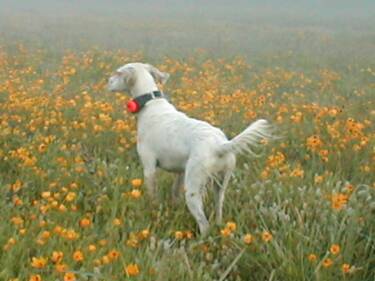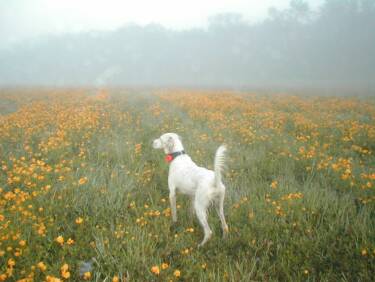 While conditioning Sophie one early foggy morning she found a covey of wild quail and then found singles after the covey broke up.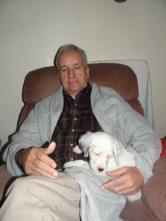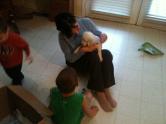 To a loving new home!!

Enjoy the pup and

I appreciate you  all.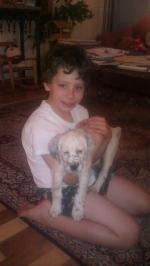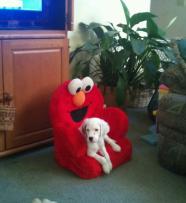 Already feeling

right at home!!!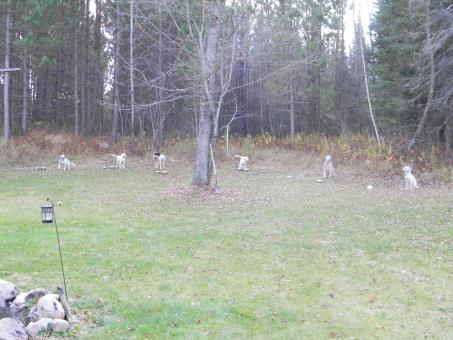 Grouse Camp 2011 in the North woods

of Wisconsin. This is when we can see the great dog work on wild birds, work young dogs on the elusive grouse, and sit around at night sharing great stories about wonderful dogs.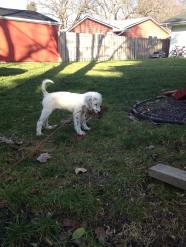 Tucker from Belle & Hank

retrieving his first quail Thanksgiving weekend 2011 just a couple of weeks after arriving at his new home in Petersburg IL.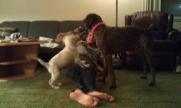 Tucker again w/future hunting buddy.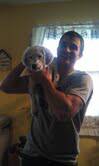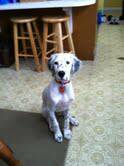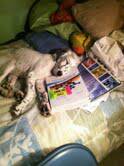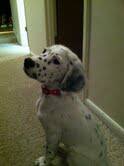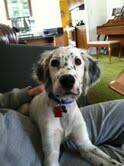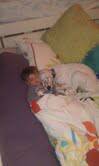 Tucker enjoying his new home!!!!!!!